Goldendale City-Wide Yard Sales
Goldendale City-Wide Yard Sales
6/16/2023 - 6/17/2023
Description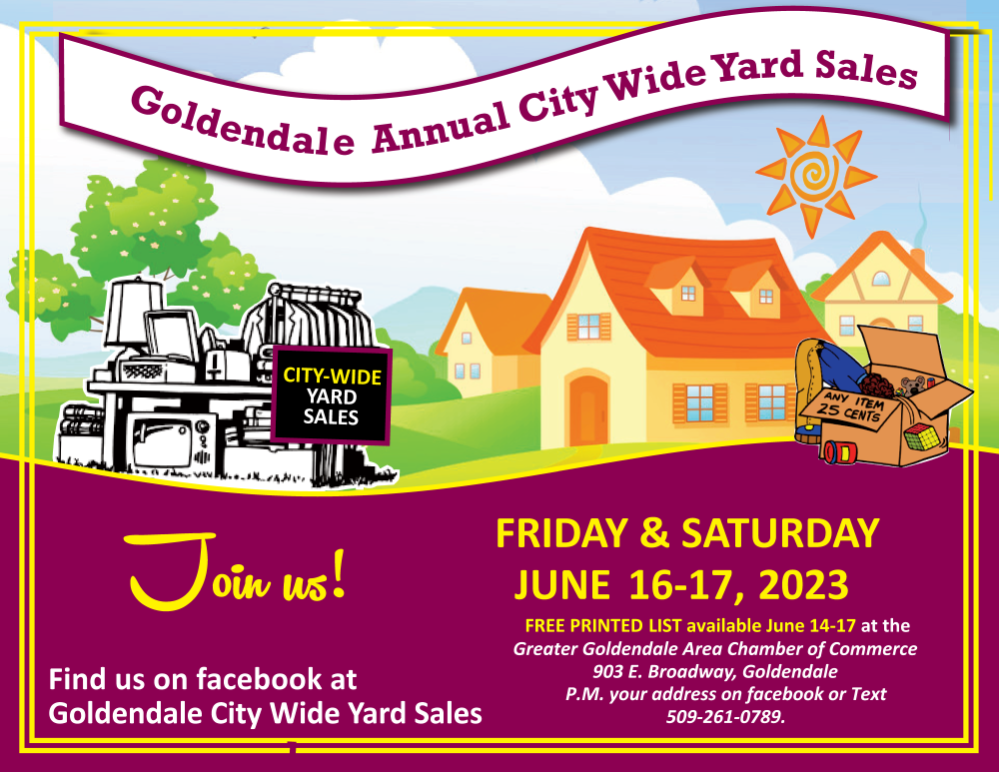 2 full days of yard-sailing in and around Goldendale. Friday and Saturday, June 16-17.
CLICK TO REGISTER YOUR YARD SALE HERE!
Maps will be available at the Chamber on Monday June 14-17. Or check back here to save the Google map to your phone for directions to all of the yard sales.
Goldendale



Goldendale

,

WA

98620

United States



6/16/2023 - 6/17/2023
All Day Friday & Saturday, June 16-17, 2023. Register your yard sale here!