Oregon Trail Rally Returns to Goldendale
Oregon Trail Rally Returns to Goldendale
Saturday, May 21, 2022 (8:00 AM - 9:00 PM) (PDT)
Description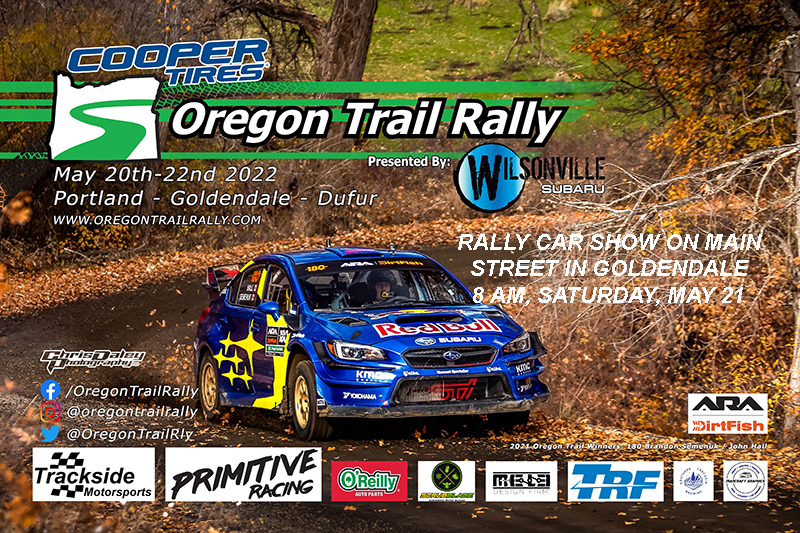 Oregon Trail Rally Car Show, Saturday May 21st at 8 am on West Main Street in Goldendale. Race starts at 9 am from Columbus and Main St.
Breakfast with the Rally teams at the Goldendale American Legion before the race, early Saturday May 21st from 6am - 11am, $12 for scrambled eggs, bacon, sausage, biscuits & gravy, fresh fruit, coffee, and fresh fruit.

Meet the drivers of the Oregon Trail Rally
Brandon Semenuk
B

randon is currently 1st of 65 drivers in the National Overall Championship with 52 points

)
Travis Pastrana
Ken Block
See all of the competitors here.
Get the Spectator Guide!
Goldendale WA

Event Contact
Karen Jankowski
Saturday, May 21, 2022 (8:00 AM - 9:00 PM) (PDT)